About Innovation Lab Asia
Our Mission
Innovation Lab Asia is a nonprofit initiative that seeks to improve and enhance cooperation between Danish and Asian innovation ecosystems. We aim to provide a comprehensive knowledge-platform for those interested in seizing opportunities in Asia, as well as to establish concrete collaborations between startups, investors and other relevant actors.
Our focus will be on innovation ecosystems in India, Japan, Malaysia, Singapore, South Korea, China (Shenzhen) and Taiwan.
The project is developed by the non-governmental organization Asia House, who works to promote stronger ties with Asia in collaboration with TechBBQ, Scandinavia's largest tech and startup summit, and is supported by the Danish Industry Foundation.
Our Goals
    To improve and enhance cooperation between Danish and Asian innovation ecosystems
    To provide a knowledge-base for Danish startups and scaleups looking to collaborate with Asia
    To facilitate collaborations between select Danish startups and scaleups and Asian investors.

Asia House is a neutral, non-profit organisation established by the EAC Foundation. We seek to improve commercial ties between Denmark & Asia by connecting stakeholders across organisational divides, be it private companies, public institutions, business organisations, academia, or specific individuals. Asia House has strong historic ties with Asia.

TechBBQ is the driver behind the largest startup event in Denmark, this year with more than 6,500 local and international startups and scaleups, tech talents, corporates and investors participating in a two day event at Øksnehallen, Copenhagen. TechBBQ is closely connected with the Danish innovation hubs and startup-communities.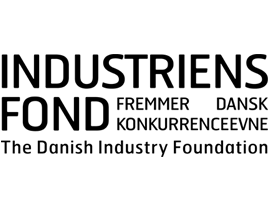 The Danish Industry Foundation develops and supports innovative, inspirational and economically sustainable projects that strengthen the competitiveness of the Danish Industry.
Partners